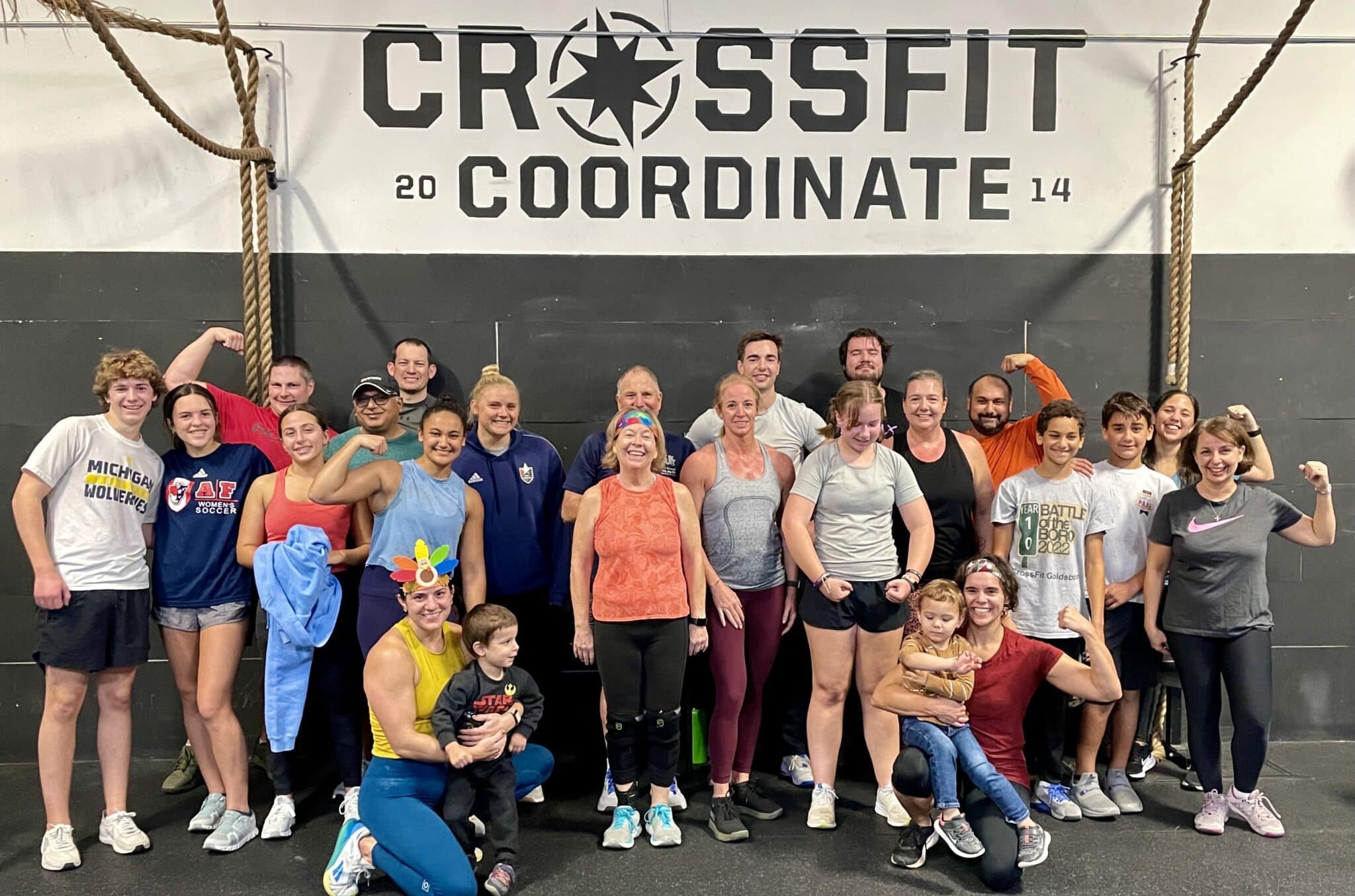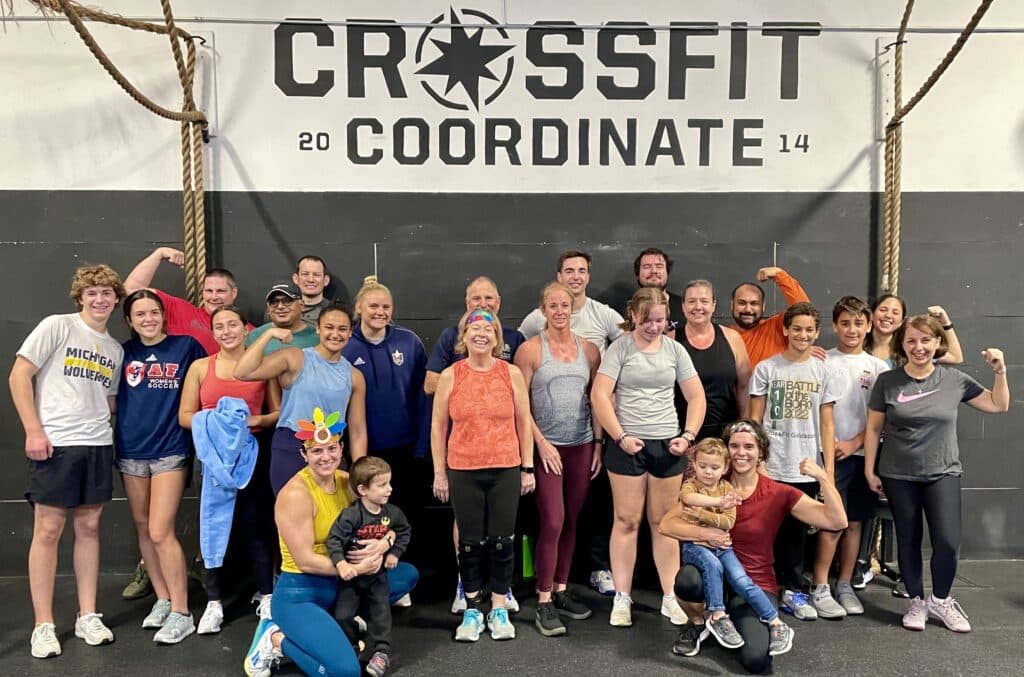 Taking the First Step
We all know that exercise is good for you! At CrossFit Coordinate, our mission is to help our athletes live fuller, happier, and longer lives. We take that mission seriously. If you show up consistently your fitness and health will improve. There was a story once where a person asked a black belt in karate which belt was the hardest to get. His answer was the first one, because most people never even start. Let us help you take that first step!
Making it Easy
We take the guess work and simplify it. Just show up! Our workouts programmed and lead by a certified coach and expert on a daily basis. Rather than walking into this gym without a plan, we've already written one for you and will lead you through it with the group each day! The workouts are varied everyday with a goal of giving you a great and safe full body workout.
Welcoming Community
When it comes to making your lifestyle shift, you're going to be in a group of people that are on the exact same page as you. You'll get accountability from other members are also Cary locals (who also want and need to make progress!). It's a fun, social atmosphere where everyone is striving for the same goals!
Our Services
Through our experience of working with hundreds of Cary, NC (and surrounding areas) locals at CrossFit Coordinate over many years now, there are some other benefits too! You'll find yourself going to the gym more often, you'll feel better about yourself and your confidence will grow. Check out the list below for a list of our services
Feel free to contact us anytime with questions on how we can help you make a lifestyle shift! I hope this article was helpful in encouraging you to get involved with our group fitness classes.
Interested in Learning More and Trying a Free Class?
Click the button below to set up a no-sweat intro meeting!