We understand that tracking progress is a key element in optimizing performance and achieving peak fitness. In this blog post, we will delve into the significance of setting goals and tracking your progress in the context of health and fitness, exploring how it empowers athletes to set and reach their fitness goals, overcome obstacles, and continually improve their long term health.
Setting Clear Goals
One of the things that sets CrossFit Coordinate apart from other gyms is that we work with you to set clear and achievable goals. Your goals become our goals and your success is our success. When you join CrossFit Coordinate we will sit down with you and help your define your goals so that you can be successful. Most folks want to get a great workout, but why would you spend time and money in a gym where they don't help you achieve your goals. Most people have a clear destination when they hop into the car? Do you have some important milestones and goals when you come into the gym? If not, we can help you!
Trust the Process
Improving your fitness and health takes time. Be patient with your progress and don't try and skip the necessary steps to get you there in the long term. We are look for solid technique at lower weights, consistently being able of move those weight well even under fatigure, and then we will look to increase weight. Developing good long term health and fitness take time and that is why it is so important to have specific short term goals to measure your progress. When you hit those goals, celebrate your wins and set new goals! The sections below cover how we help you track your progress. Read on!
Track your Performance Progress
When you go to the doctor, how do they measure your health? They typically look at the health markers related to your blood work, etc. How do you measure your improved fitness? Our members use an easy to use mobile app to track their progress in both the strength and condition. Check out our mobile app below to see what we mean. If your current fitness routine allow you to truly measure your strength and conditioning progress, check out us for a free class by clicking the Get Started button at the top of the page.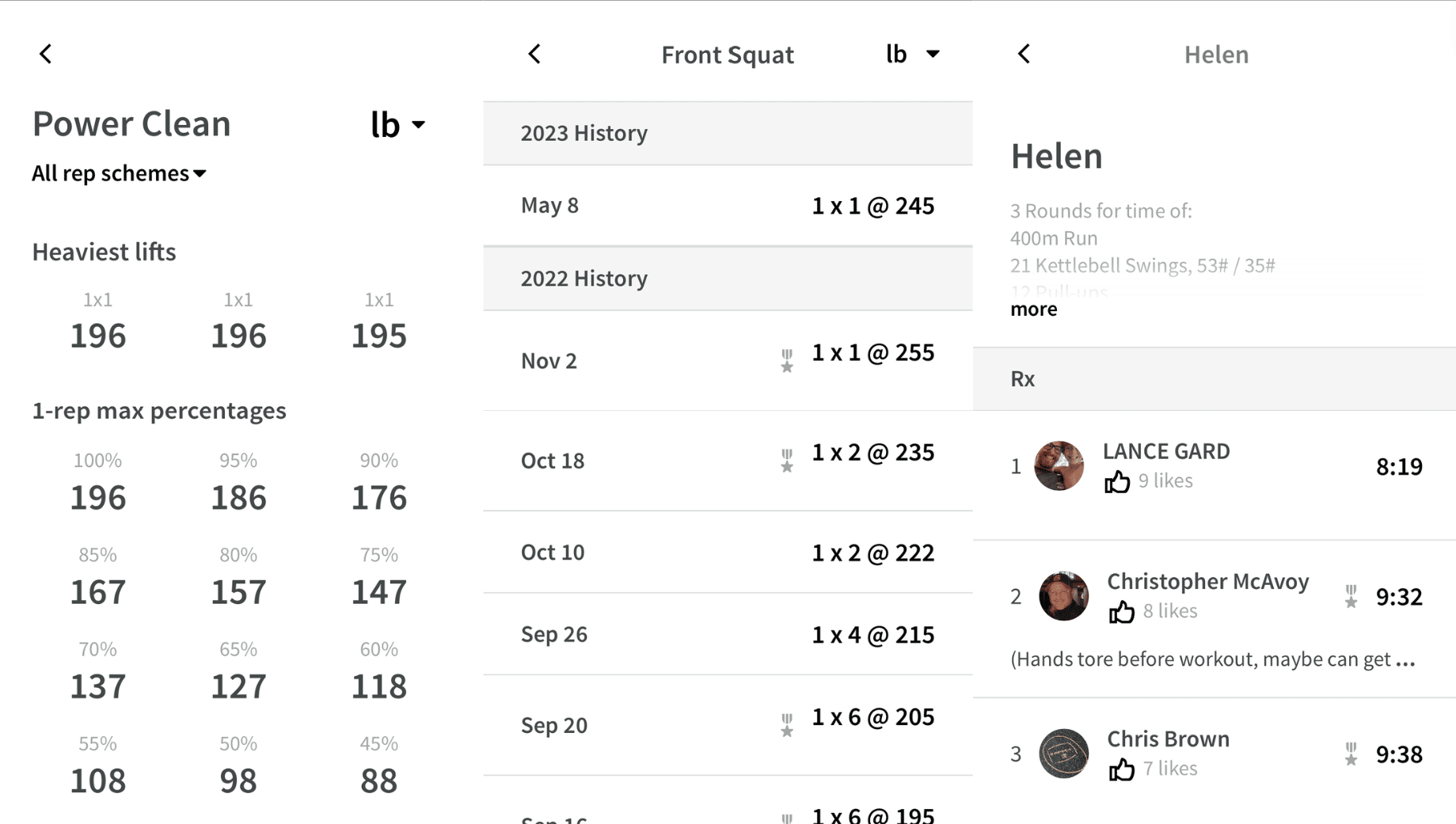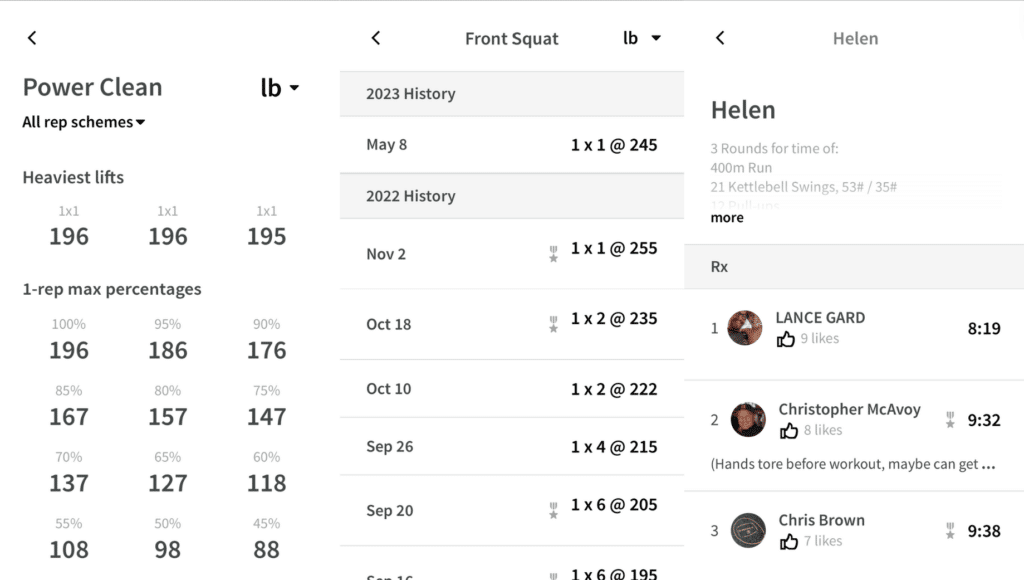 Track Your Body Composition Changes
Regardless of whether or not your goal is gaining muscle, losing body fat, or just better understand your body composition, it is important to track your progress and understand what you need to change to achieve your goals. Our process starts with measuring your body composition, sharing with you the test results and then sitting down to interpret the results and determine your progress and maybe some next steps to get you to your goal. Just like working out, you'll need ongoing measurements to continue to measure your progress.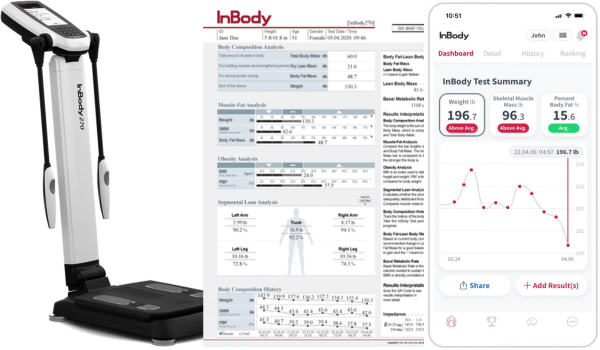 Conclusion
In CrossFit, progress tracking is the compass that guides athletes toward their fitness aspirations. By setting clear goals, staying accountable, and identifying strengths and weaknesses, athletes can customize their training and celebrate their accomplishments. Embrace the power of progress tracking as an integral part of your CrossFit journey, and unlock your true potential. With each stride forward, you'll realize that the journey is just as rewarding as the destination, and CrossFit will become more than a fitness regimen—it will be a way of life.
Interested in learning more! Click the button below to set up a free no sweat intro with us!